What Region Am I In? Who is my Client Success Manager?
---
Contact Information:
Evosus Phone Number 360.735.9510
Leah Williamson - (VP of Client Success) Ext. 162
Beth McGarry - (Accounting Consultant) Ext. 207
Miranda Williamson - (Strategic Account Manager) Ext. 221
Carol Wendel - (Senior Manager) Ext. 219
Brandon Hoek - (Client Success Manager - East Coast) Ext. 225
Ashley Robinson - (Client Success Manager - Midwest) Ext. 226
Krissy Turner - (Client Success Manager - West Coast) Ext. 222
Have an issue and need to create a ticket? You can create a ticket by Clicking here.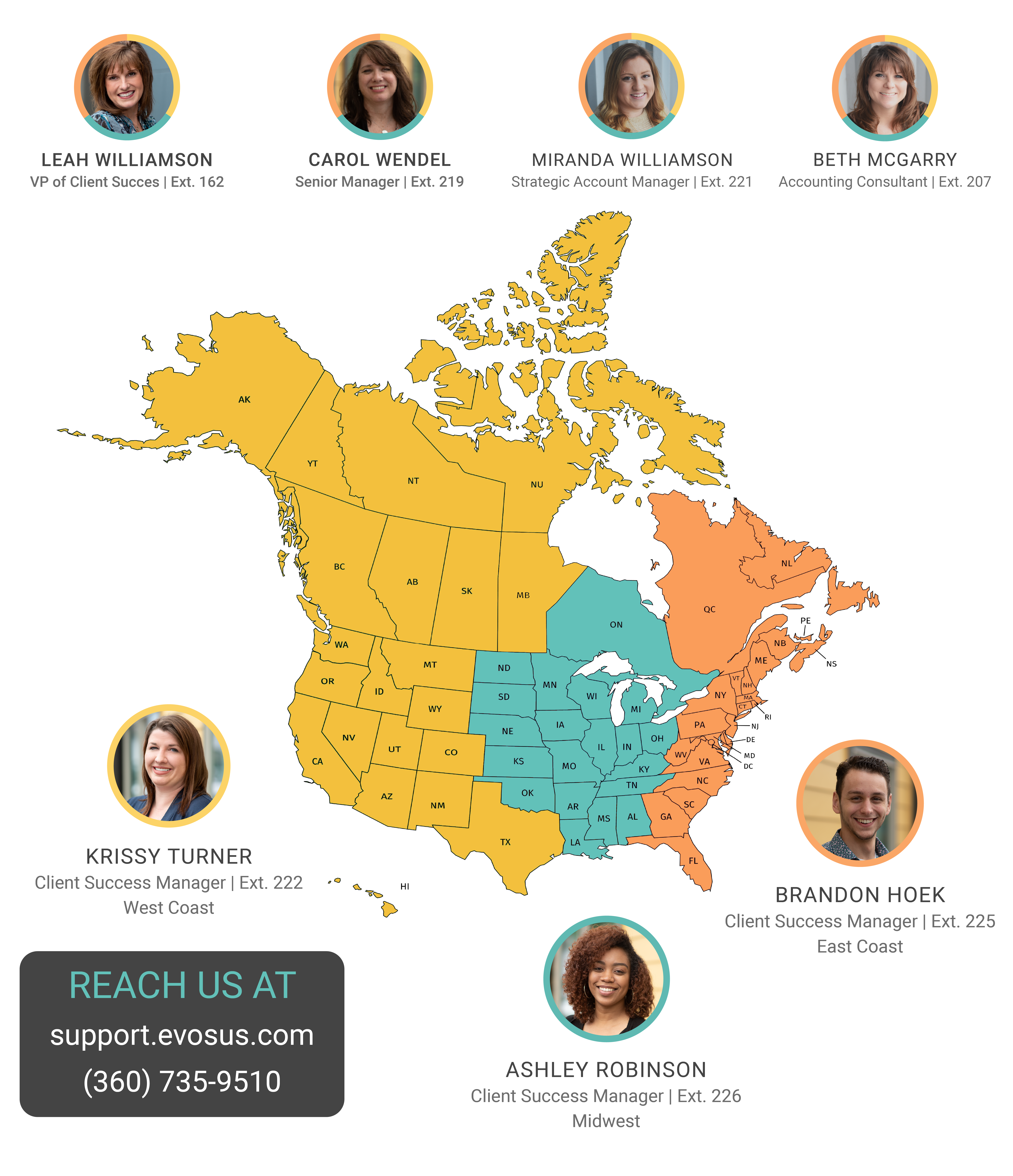 Click on the image for a larger size!
---
Unless explicitly stated, this topic documents the most recent version of Evosus Business Enterprise. If you're not using the latest version, go here to download it.
---
Did you find it helpful? Yes No
Send feedback
Sorry we couldn't be helpful. Help us improve this article with your feedback.